Departures
Have a
great trip!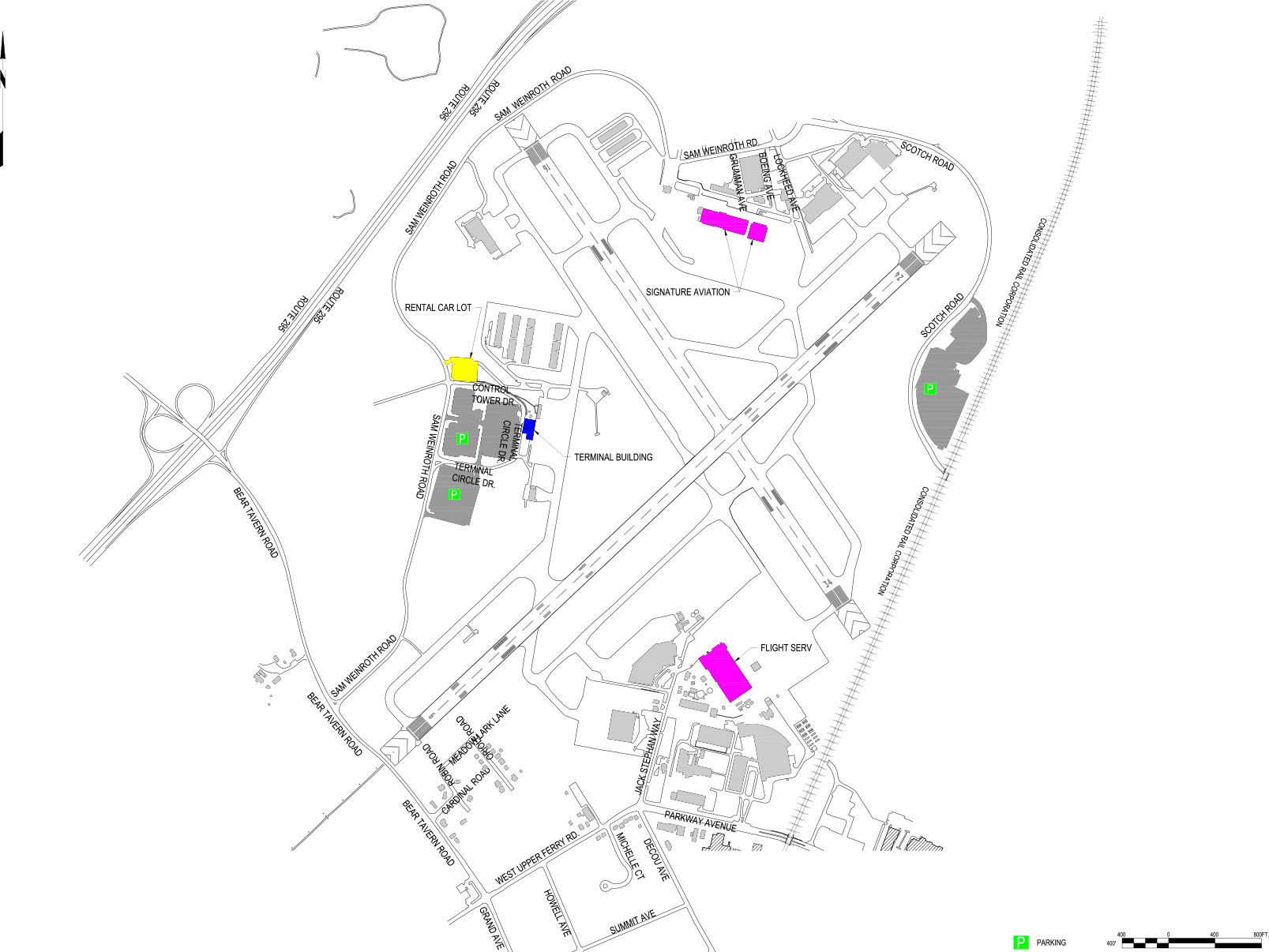 The airport has a number of paid parking lots. Parking is $10 per day (Tuskegee Airmen/Amelia Earhart Lots) or $9 per day (Wright Brothers Lot). The lots are automated and accessible 24 hours a day. When entering a paid lot, take a ticket and the gate will open. KEEP THIS TICKET. The system will automatically calculate the amount owed when visitors want to leave the lot. Visitors may pay using a credit card only at the exit gate when leaving.
To pay for your parking, the kiosks located in the terminal or in baggage claim should be used (in-terminal kiosks accept credit cards). For assistance, push the help button at the gates or kiosks.
A shuttle bus serves the overflow lot near the Scotch Road entrance. For more information on parking, or for assistance, call 609-306-7805.
Passengers may either visit the convenient downstairs snack bar or head upstairs to the airport's on-site restaurant — Sky Lounge — to enjoy a full kitchen menu of hot pub fare.
PLEASE NOTE: There are no bookstores or shops inside Trenton-Mercer Airport.
The TSA screening checkpoint is found downstairs. Once screened, passengers will enter a waiting area, called the Sterile Area, where they will wait for their flight to be called.
When to arrive
TSA recommends passengers should arrive two hours prior to departure time.
Aircraft boarding is accomplished with a graduated ramp that is open to the elements
Currently, there is no bridge providing a covered connection between the airplanes and the airport. Passengers should be prepared to be outside when boarding their plane and plan accordingly for the weather.
Prohibited Items
Certain Items are not allowed to be carried through security checkpoints, in carry-on luggage and/or onto aircraft. For a current list of prohibited items, passengers should visit: https//www.tsa.gov/travel/security-screening/whatcanibring/all